Welcome
Welcome to the Official Horrific Housing Wiki!
Horrific Housing is a Roblox game created by CookieScript.
Home Guide
Latest Updates
The Corruption Update
SO MUCH PURPLE
Easter Update
The Easter Bunny seems to be having more fun throwing bombs than eggs this year.
Get started!
'Try figuring out what Horrific Housing is! The best way to learn the game is to get it straight from 'the source page!
The lobby is only simplistic on the outside. We covered all of it's dimensions on the Lobby page.
Game Modes are one of the most basic items in the game! Learn to survive them all!

Popular Pages
Chat Commands are the stuff that let you dance, and let your friends flex on you.
The Ornaments page is a huuuge list of every ornament ever added to the game and how to obtain them!
Pets contains a list of all the cuties you can have following you around in-game.
Events
E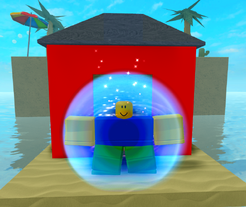 vents
are the bread and butter of the game.
Check out all the cool stuff that you can die to in these pages!
Gear
From time to time the game will give you gifts instead of outright murdering you!
Figure out how to master each item:
Community content is available under
CC-BY-SA
unless otherwise noted.